Selection from the series of motiongrams "Way of Words - 2008"
<< home : david fried - contemporary art / kunst. scroll down for more
---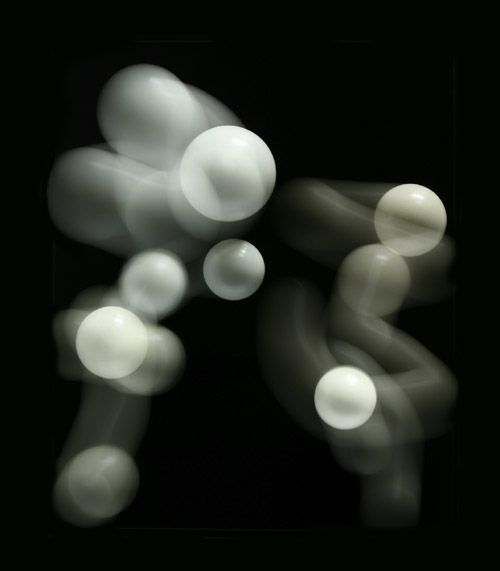 Way of Words, No.1, "Lose your mind so you have something to find."
- David Fried
2008, archival C-print, 21 x 24 cm. edition 8
"Way of Words" is a series of 15 images - or "Motiongrams" captured with long exposures of Fried's "SOS" sound stimulated sculptures reacting and moving in real-time to the artist's spoken words. As information informs matter, each motiongram contains the message it heard, resulting in unique calligraphic symbols in a highly probabalistic language. The actual quote the SOS heard is the subtitle of each image.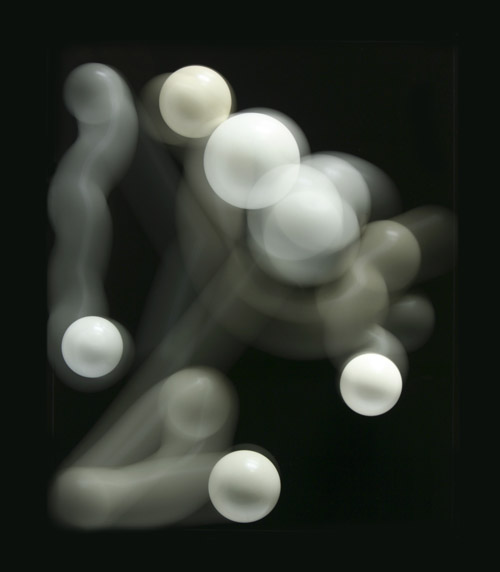 Way of Words, No.5, "No finite point has meaning without an infinite reference point."
- Jean-Paul Sartre
2008, archival C-print, 23 x 26 cm. edition 8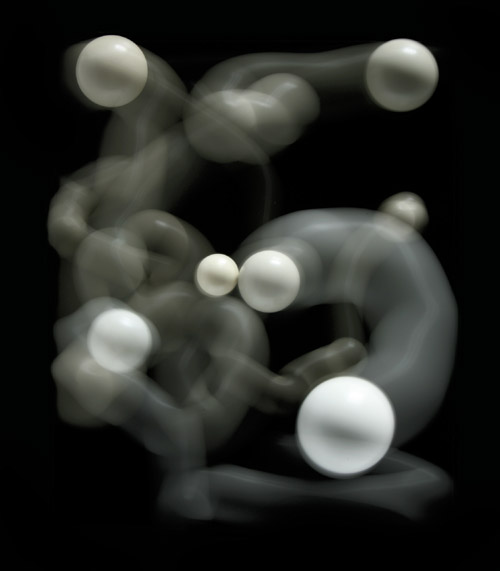 Way of Words, No.8, "I have nothing to say, I am saying it, and that is poetry."
- John Cage
2008, archival C-print, 23 x 26 cm. edition 8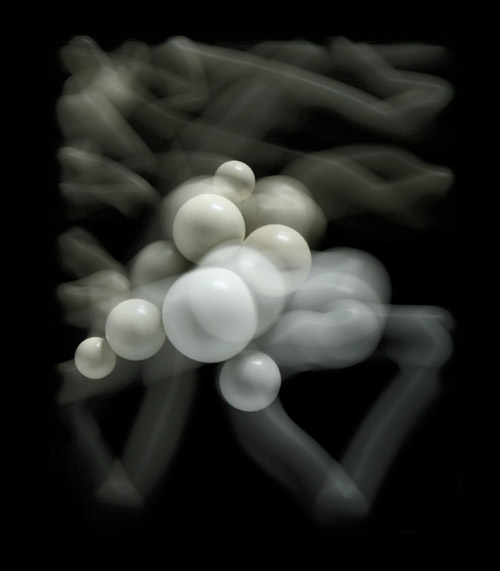 Way of Words, No.3, "A mind once stretched by a new idea, never regains its original dimension."
- Oliver Wendell Holmes
2008, archival C-print, 23 x 26 cm. edition 8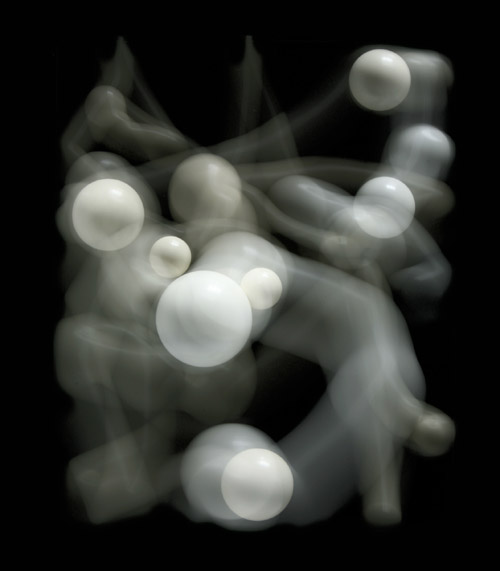 Way of Words, No.2, "Strip your psyche to the bare bones of spontaneous process, and you give
yourself one chance in a thousand, to make the Pass."
- William S. Burroughs
2008, archival C-print, 23 x 26 cm. edition 8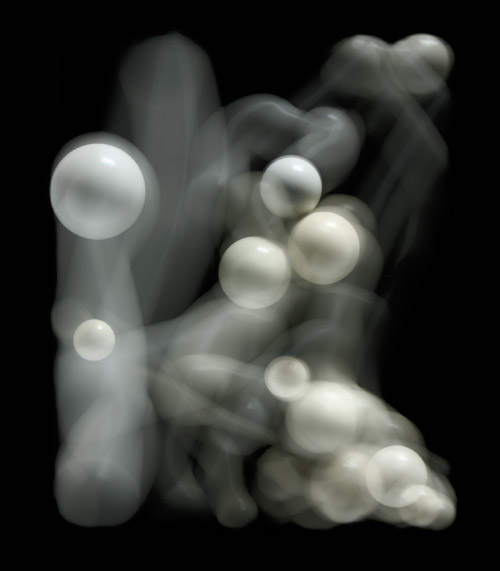 Way of Words, No.14, "I don't know if I'm striving for anything that I can put into words."
- Fred Frith
2008, archival C-print, 23 x 26 cm. edition 8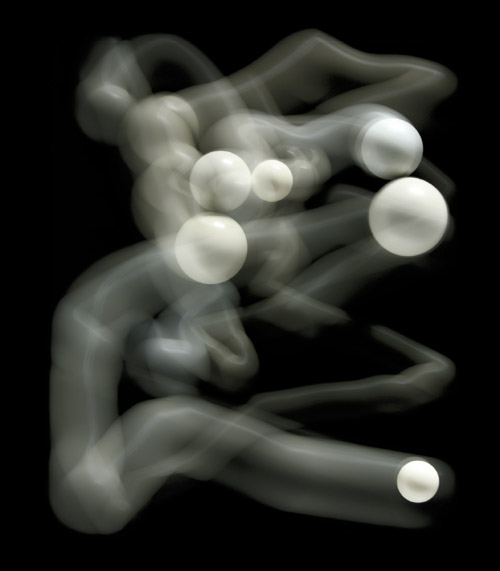 Way of Words, No.12, "All words, in every language, are metaphors"
- Marshall McLuhan
2008, archival C-print, 23 x 26 cm. edition 8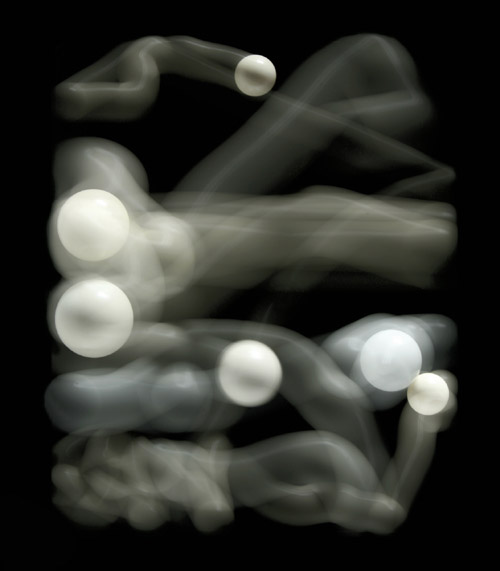 Way of Words, No.9, "I hear and I forget. I see and I remember. I do and I understand."
- Confucius
2008, archival C-print, 23 x 26 cm. edition 8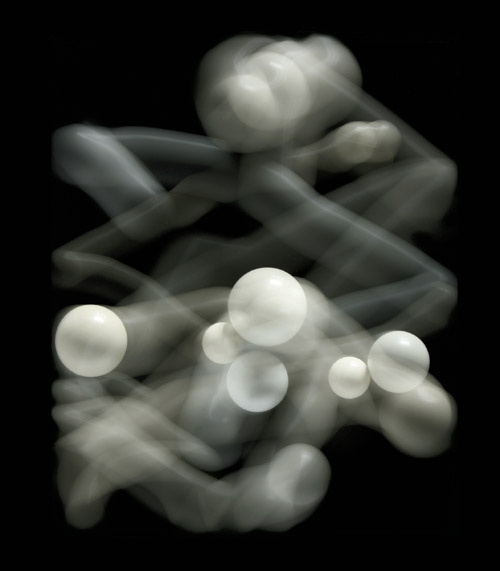 Way of Words, No.4, " The mind is its own place, and in itself, can make heaven of Hell, and a hell of Heaven."
- John Milton
2008, archival C-print, 23 x 26 cm. edition 8
---
Go to: Way of Words - Edition 2007
---